Your safety is our priority!
Direct contact to a physician – no call centre
With the dive card you have a personal physician at your side – not a call centre: When you need it, we provide professional emergency management and advice immediately, delivered personally by one of our physicians. On the phone, without spending an eternity "on hold" or having to hang up and wait for a return call.
Extensive expert knowledge
We employ a variety of medical specialists with expert knowledge of emergency treatment in foreign countries as well as diving medicine.
Special insurance services for divers and travellers
Comprehensive recreational scuba diving insurance:

Regardless of which association you belong to, all internationally recognised recreational scuba diving activities are covered.

Personal liability insurance for divers:

This personal liability insurance is an obligation in some countries (e.g. in Spain). As a dive card possessor you comply even with this legal requirement.

Student Protect:

Extensive diving accident protection for students who participate in a beginners' course. We assume the costs for an emergency transport and hyperbaric chamber treatments.

Comprehensive overseas health insurance:

Regardless of whether you dive or not, on overseas trip lasting up to 56 days, we also additionally cover all other illnesses and injuries.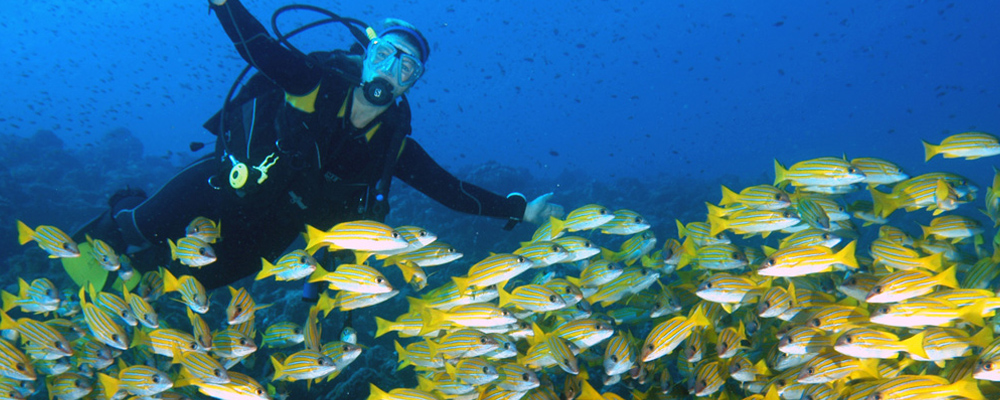 Payment for medically reasonable benefits
We not only meet the costs of providing "medically necessary" services, but also those which are "medically reasonable"! A very important distinction, because, if for example you were successfully operated abroad following an accident, your return transport is no longer medically necessary but it is nevertheless reasonable to expect that it is going to be arranged!
Direct coverage of cost
We shall, if necessary, also arrange for the statement confirming the existence of a direct billing facility to be issued. This is necessary to prevent you from having to pay any money in advance in a hospital or at a decompression chamber centre.
Storage of medical data
Our clients may optionally store their medical data with us to ensure that it is available in case of an emergency. This can prevent risks (e.g. blood transfusions) and save vital time in an emergency.
A point of contact for all kinds of query
Regardless of whether you have medical questions, need arrangements to be made in an emergency or seek clearance before incurring expenses: we are your point of contact! You do not need to check with your insurers.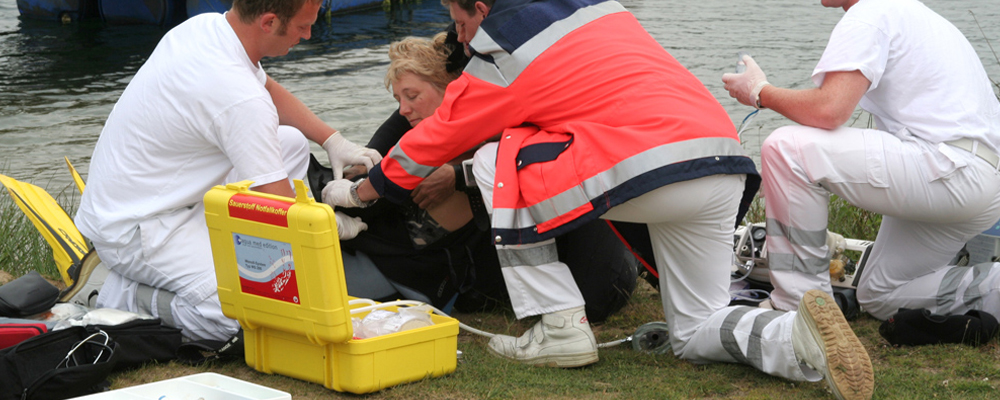 Certified quality and high customer satisfaction
Within the frame of the ISO 9001 customers' satisfaction measurement, aqua med has achieved outstanding results in all service criteria: reachability of our emergency hotline, friendliness, quality of advice given and staff competence up to the handling of all submitted documents. ISO 9001 is a standard that defines the principles of quality management measures. In September 2012, MHW was examined for the first time and received its certification from TÜV Süd.
Renowned and internationally recognised insurance partners
We have a group policy with Chubb European Group SE, which incorporates both diving accident insurance and full-value overseas health insurance. We also include professional indemnity insurance especially for diving instructors, which we were able to obtain through R+V Versicherung AG (valid for customers domiciled in the EU). Contractual partner and insurance provider for clients domiciled in Switzerland/Liechtenstein are the Chubb Insurances (Switzerland) AG and the UNIQA Versicherung AG in Vaduz.
International medical network
We have a worldwide medical network of service providers. We maintain personal relationships to pressure chambers, hospitals and transport service providers in many diving destinations in the world. This way, we can ensure the best care possible for our customers.
Automatic contract renewal
Your contract is automatically renewed every year. Our cancellation period is 2 weeks and therefore very short.